First release of the new year is a hard and fast chopping spree from Norway. FILTHDIGGER serve death metal the way it's meant to be: raw! "Defied Mummified" is the name of their new EP and it's the first release of this band since their demo in 2017.
The tape is limited to 100 hand numbered copies. Covers are made of 300g recycling paper and there's furthermore a free digital download code included.
The tape is available from our shop now!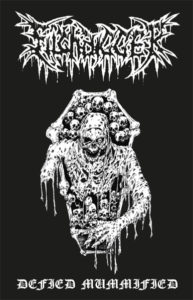 Find more info about FILTHDIGGER at:
Bandcamp
Facebook
Metal-Archives