New EP from EYEMASTER available for pre-order from our shop.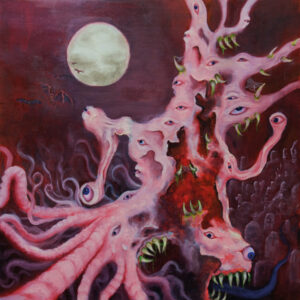 Ferocious, fast and filthy. EYEMASTER delivers a 4 track serenaed of putrid rotten death metal with their new EP. Be witness to those death bringing tunes while descending into utter madness. Celebrate the decay of humanity and take part in the feast which is called "Conjuration Of Flesh".
– 150x black 12″ vinyl
– 150x pink 12″ vinyl
All versions have an etching on side B and are packed in black poly-lined bags, covers made of 300gsm coated stock paper, 170gsm uncoated paper insert plus download code.
Release date: 28th July 2023
Catalogue number: LYNCH055